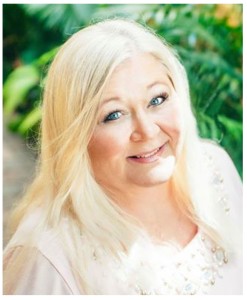 Rev. Betsy Rosam, M.S. is an Expert Energy Psychology Spiritual Counselor that helps people to remove any limiting beliefs and/or trauma from their lives that keep them from feeling overwhelmed and less than. She uses her expertise and skills as a counselor to help her clients make life altering, permanent changes in an easy and efficient way. Betsy recognizes that our success in business is also related to our personal success. While working with women business owners, she found that many postone any sort of personal development. She knows that when our thinking or feelings aren't in alignment with our goals in our business, we end up self sabbatoging our success. This is also true for successes in our personal life. Betsy has a whole tool box full of useful skills that she uses to help you change any limiting beliefs that may have been programmed into your subconscious along the way of your life's journey.
During the last few years Betsy has discovered the power of EFT(Emotional Freedom Technique) Meridian Tapping and PSYCH-K© in changing her own life. She became a Certified EFT Practitioner and more recently an Advanced Psych-K Facilitator and is able to incorporate these two powerful techniques to assist her clients in changing their lives. 
After retiring from 20 years teaching Middle School Home Economics, Personal Development and Peer Counseling, Betsy received her Masters Degree in Mental Health Counseling from Nova Southeastern University. And now holds a Ministerial License enabling her to be a Spiritual Counselor.
Betsy has spent more than 23 years assisting others in working through codependency issues through a worldwide fellowship that's focus is on friends and families of alcoholics. She has done volunteer work with teens in this program, as well as served on several planning committees for conventions and executive commitees for her area. Her knowledge of Adult Child of Alcoholics is extensive, as well as Inner Child Healing work. Her experience in this area is widespread.
Betsy has a passion and a quest to assist others in creating and attracting their very best in theri home and family life, and career. Betsy volunteers in her community, believing that service is an important part of expressing gratitude in her life for all of its blessings. She looks forward to sharing all of her skills as a Radiant Essence Guide with of her clients.
Sign up now for her FREE REPORT That Reveals:  7 Things That Might Be Holding You Back