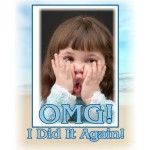 Have you ever made resolutions to make positive changes in your life and never quite make the changes, something interrupts your process?
Do you wonder why affirmations aren't working, or why you seem stuck and are struggling with making positive changes in your life.
[wp_eStore_buy_now_button id=1]
I have the secret to "the secret". I teach you the tools to help change the "limiting subconscious beliefs" that were programmed into our subconscious minds in the first 7 years of our lives. Not all programs are limiting, most of them are helpful – but we all have limiting ones that prevent us from moving forward. Those negative thoughts, I call them the "itty bitty shitty committee".
We will be focusing on seven areas where we generally have limiting beliefs:
Self Esteem, Relationships, Health, Finances, Personal Power, Grief/Loss, and Spirituality
We will be using Energy Psychology Tools to shift any limiting beliefs. Sign up today! This is a $220.00 Value, All for only $49.00 It includes:
Online workshop, $200 value

Class Notes(checklist & e-booklet), $20.00 value

All recordings.
You will be emailed the course link.
DON'T MISS this opportunity to make changes that lead to permanent positive changes in your life! This class is recorded and self paced.
BUY NOW![wp_eStore_buy_now_button id=1]