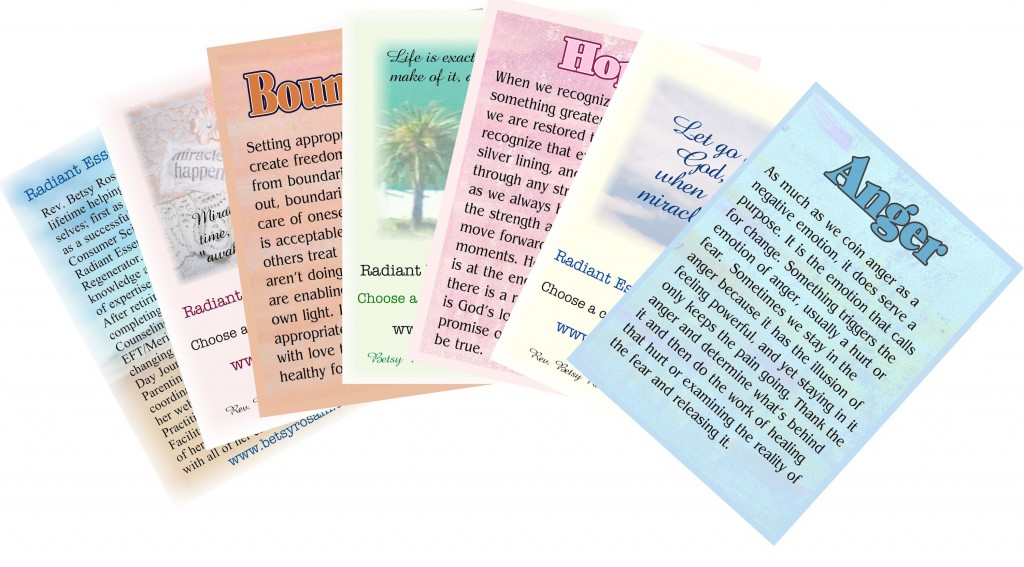 Radiant Healing Cards
By Rev. Betsy Rosam, M.S.
Betsy shares her artistic expressions along with her wisdom about every day topics that we may be challenged with.  Each day, set an intention, then choose a card, knowing that this card will give you the focus for your intention on that day. These are virtual cards that can be downloaded and accessed on your phone, tablet, or computer, making it easy and convenient to use them anywhere and anytime. 
Radiant Healing Cards
$25.00 value, on sale for $15.00
*NOTE:  When completing the purchase click the "Return to Merchant" button and it will take you to your Virtual Cards