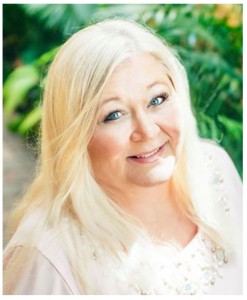 Betsy Rosam, M.S.
I work with women helping them heal from trauma, loss, and grief. Many of us may have experienced these and didn't realize the extent of the emotional impact they had on us. Then a trigger shows up at the least popular time, leaving us stuck, off-balanced, or an emotional mess. I hope to share how I have managed to grow from surviving grief, loss, and traumas to thriving in my life, and giving hope that you can as well.
There are a variety of losses one can experience, not only the death of a loved one, but these as well:  loss of/leaving home, illness/loss of health, death of a pet, change/loss of a job, divorce, end of relationship/s, loss of physical ability, loss of financial security, and loss of a dream.
Many times a traumatic event in our lives can mean a loss as well, especially that of trust, and self-esteem.
Grieving any kind of loss is important in order to shift from surviving to thriving in life. The loss of someone important to you can be difficult to process. Grief is common, but how each person copes is individual. Having support allows one to better navigate the grief journey by increasing self-awareness, learning tools to cope, and healing. When we are thriving and not just surviving, we attract the very best in life, we are happy and successful in our endeavors and relationships. If we are just surviving, it feels heavy and stuck, like someone sucked the life out of us.
I've been through many losses, and traumas in my life and have had to grieve through them. The most challenging one was losing my youngest daughter to a drunk driving crash. When this happened, I spent some time in shock and disbelief, then I moved into getting help. And I used a variety of resources. Many of the resources I used to help myself, I got training in and now use them to help others. I understand that if I didn't get the help I needed, I would be just surviving, and today I am thriving and happy. I have a wonderful husband, family, and friends. I am an Amazon Best Selling Author, Certified Emotional Freedom Technique Practitioner, Reiki 2 Practitioner, Advanced PSYCH-K© Facilitator, and Certified in Advanced ThetaHealing©. Before I had lost my daughter, I had received my Master's Degree in Mental Health Counseling and my Ministerial License from Universal Life Church. I consider myself a Spiritual Counselor. This assists me in helping my clients to connect with their spiritual belief systems in an objective way, guiding them through the healing processes.
I have created a Facebook Group called Soulful Journey please feel free to join me there where I will be posting supportive information. Also if you know anyone that is challenged with previous trauma, loss, or struggling with grief, feel free to refer them to me.
I also facilitate Grief & Loss Support Group every other Wednesday at 8 pm EST, beginning Aug. 5, 2020.
To register: https://betsyrosam.com/grief-loss-support-group/
I look forward to connecting with you.
To make an appointment: https://betsyrosam.com/tls-packages/
Betsy is an author of:  "Making More Than Lemonade Out of Lemons",  an Amazon #1 Best Seller and insightful interactive ebook that covers personal development topics with journal questions.  "A 30 Day Journey to Family Peace and Harmony", a parenting affirmation book and also a meditative CD.
Betsy also has several on-line workshops and classes that she offers, as well as individual mentoring and counseling. She is available for a variety of speaking events and can tailor her talks to multiple audiences