Speaking Experiences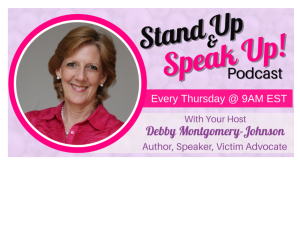 ---

WOW Wednesday Tele-Class: Breaking Through Life's Road Blocks 
Are you so busy that you find yourself frequently running late, no matter how hard you try to be on time?
Do you feel frustrated that your to-do list is never even close to getting completely because of all the interruptions during the day?
This week on WOW Wednesday guest expert, Betsy Rosam, is going to share 3 ways to break self-sabotaging habits and move into a successful life where you will have more time, more fun, and more money!

---

---

---

---

WOW Wednesday Guest Speaker, January 2018
LIVING TOTALLY PRESENT
When we live totally present in all of our relationships we live life with no regrets. Join us on this morning WOW Wednesday call as Betsy Rosam, shares how to be present in our relationships by "being" instead of "doing", which includes common communication mistakes. She discusses the importance of knowing what our subconscious beliefs are and how they affect all of our relationships, as well as how to release them quickly and easily.

---

WOW Wednesday Guest Speaker, April 2015
Changing Our Minds, Subconsciously Speaking
This week we feature, Rev. Betsy Rosam who recognizes that our success in business is related to our personal success.  She understands that many times we put off personal development and yet, when our thinking or feelings aren't congruent with our purpose and what we are doing in business, we end up self-sabotaging our business success. Betsy has a toolbox full of useful skills that she uses to help you change any limiting beliefs that may have been programmed into your subconscious along the way of your life's journey.  This week she will delve into "Changing Our Minds, Subconsciously Speaking" by exploring (a) Our Thoughts Create Everything (b) Conscious vs. Subconscious Beliefs, and (c) The Power of Our Words.

---
Certified Speaker Betsy Rosam's One Sheet is available here.