"When life gives you lemons, you not only make lemonade, but also lemon zest, lemon pie, and lemon potpourri!"  © Betsy Rosam, Total Life Solutions
Topics For Talks
Living Life With No Regrets
When we live totally present in all of our relationships we live life with no regrets. Betsy shares how to be present in our relationships by "being" instead of "doing", which includes common communication mistakes. The importance of knowing what your limiting beliefs are and how they affect all of our relationships as well as how to release them.
Making More Than Lemonade Out of Lemons
We create a beautiful abundant life through gratitude in action. Betsy shares how by living a life being actively grateful, we attract more things in our lives to be grateful for. Included in this talk are ways to develop your "gratitude muscle".
What's the Missing Piece in Your Business?
Is your business NOT making the money you think it should? Are you NOT getting the clients you want? Are you attracting clients that don't value your expertise to pay you what you're worth?  Do you sometimes feel overwhelmed, anxious, and unsure of yourself?  Soooo… What's the missing piece in your BUSINESS? … YOU!  Betsy shares the importance of how our thoughts and feelings create our lives, especially in our business. She shares with you seven things that might be holding you back and how to quickly change them.
Don't Rely On Calgone to Take You Away … Tapping Away Parenting Stress
As a former Middle School Home Economics teacher of over 10,000 students and a parent of 3, Betsy shares parenting tips that have helped her, and how to "tap" (meridian tapping) away Parenting Stress. This is a "hands on" experiential talk. Her knowledge of child development is extensive and her expertise is expansive.
Relaxing, Releasing, and Restoring
An experiential workshop that is perfect for a lunchtime break at the office. Betsy shares how workplace stress can affect all areas of life, including work outcomes and income.  She also shares some de-stressing activities and takes you on a guided relaxation meditation. 
Custom Talks
Betsy's extensive expertise allows her to customize her talks to your audience, giving messages of transformation, hope, and living through life's challenges with grace and integrity.
Biography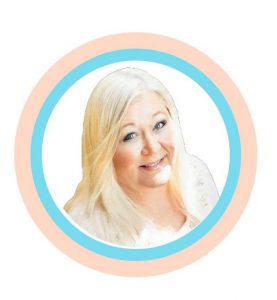 Betsy Rosam, as an Energy Psychology Counseling expert, helps people release emotional triggers that push the "not good enough" buttons that were installed in their early years. Her unique toolbox of techniques helps others make permanent life-altering changes quickly, unlike traditional therapy counseling, or coaching. Her specialty and expertise are in helping women to heal from unresolved trauma, loss, and grief so that they can THRIVE in their lives instead of just surviving. Her experiences of healing from child abuse, domestic violence, parental alienation, and losing her daughter to a drunk driving crash give her the compassion and understanding that other counselors don't have. 
Betsy spent a lifetime helping others achieve their best selves; first as a parent of 3 children, then as a successful middle school Family & Consumer Sciences teacher of 20 years. Her years of experience, knowledge, and skills give her a wide field of expertise, making her your perfect counselor.
Betsy received her Bachelor of Science Degree from Florida State University, her Master's Degree in Mental Health Counseling, from NOVA SE University. She is a Speaker, Author, Teacher, and Counselor. Among Betsy's extensive knowledge, experience and skills, she is also a certified Emotional Freedom Technique Practitioner, an Advanced ThetaHealing© Practitioner, an Advanced PSYCH-K© Facilitator, Reiki Practitioner, and a Licensed Minister. She looks forward to guiding you in changing limiting beliefs that keep you stuck.
Betsy is an author of:
    "Making More Than Lemonade Out of Lemons",  an Amazon #1 Best Seller and insightful interactive ebook that covers personal development topics with journal questions.
    "A 30 Day Journey to Family Peace and Harmony", a parenting affirmation book and also a meditative CD.
Betsy also has several online workshops and classes that she offers, as well as individual mentoring and counseling. She is available for a variety of speaking events and can tailor her talks to multiple audiences. Some recorded talks are available on her website.